The Supreme Human Hamster Ball Race – Jason Statham vs Jimmy Fallon
Whenever I say Jason Statham, the first thing that comes to mind is the badass ripped dude that was kicking butt in the "Transporter" series and the "Expandables". The last place one would expect to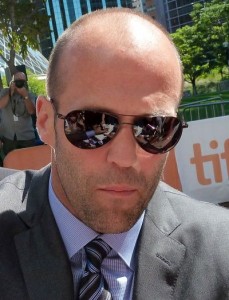 see this ripped Hollywood action hero guy is inside a giant human hamster ball (a Zorb ball), in a funny looking sweat suit, racing another famous guy.
But that is exactly what happened in 2014 on "The Tonight Show Starring Jimmy Fallon". Starring alongside Arnold Schwarzenegger, Silvester Stalone and Harrison Ford, Jason Statham was on set promoting his latest movie, "The Expendables III". Talking to Jimmy Fallon, he told the story of how he almost died while shooting the film in Bulgaria. On a funny note, he added that none of the people on set jumped to help even though he was in a pickle.
The Supreme Human Hamster Ball Race
After interviewing Statham on his role in "The Expendables lll", Fallon challenged him to an ultimate race, down in Rockefeller Plaza. I am not sure what Fallon was expecting, considering Statham's physical prowess, but the two guys put on their game faces and entered the oversized spheres. Only one would emerge victor.




What ensued had epic proportions. Hilarious epic proportions. Statham sped around in his aerodynamic human hamster ball. Jimmy did some grown man tumbles inside his sphere and clumsily rolled the ball around. But by halfway, it was clear that the Transporter would win the race.
When the dust settled, there were no hard feelings, though. Fallon cheered for Statham, saying, "There's a champ! The best guy, Jason Statham right there. You killed it, buddy!". True story. The epic race will forever be kept in the Youtube archives until times immemorial (watch below).
If you want to learn more about human hamster balls click on "the balls". And if you want to see other cool activities related to zorbing you can check this out.